Designing your Landscape is one of the most important aspects of the landscaping process.  It is very important to make sure the various landscaping components will not only be visually appealing but will be practical for you and your family.  We work with the best designers in the business and have various designer options depending on what your requirements are
DO YOU NEED A LANDSCAPE DESIGN?
About 70% of the landscapes we build are installed without a formal, to scale landscape design.  These projects are often smaller landscaping jobs that do not require an extensive design and many of the projects are single components jobs like patios and walkways or make overs for garden beds.  Before we begin any project we spray out all of the key areas on the ground.  This gives our clients a great first look at how the various landscaping components will be laid out.  Click here to read more about landscape design
LET US HELP YOU DECIDE IF YOU REQUIRE A LANDSCAPE DESIGN
We understand that your property is a big investment and we want our customers to know that we are there for them to help them accomplish the dreams that they may have for there property.  During our initial phone conversation we can discuss your landscape design requirements and help you decide if a design is best for your property.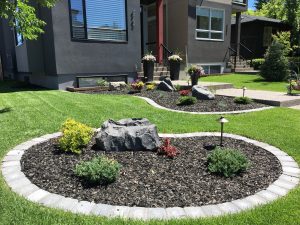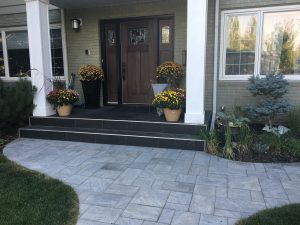 Key Benefits of the Service
You may or may not require a landscape design for your property.  We can provide you with all the information you need and answer any questions you have regarding the landscape design process
  Add curb appeal and value to your property.
  Certified professional landscape designers are just a phone call away

  Choose the landscaping components you like
  If you decide to install your landscaping with Chinook we will deduct the cost of your design.