Chinook Landscaping and Design has expert staff who specialize in tree and shrubs planting as well as garden be design.  Choosing the right trees and shrubs for your landscape is very important.  Trees and shrubs have different light and watering requirements so placing these shrubs in the proper location can mean the difference between your plantings thriving or struggling.  We can give you advice on what trees to use for shade, privacy, fruit, etc.  There are many shrubs that grow very well in Calgary especially when they are planted in the right locations.
WE CAN REMOVE YOUR TREE SAFELY
Our landscape division has many years of experience in all phases of landscaping including small and large tree removal.  We can remove your tree as well as the roots and grind the stump.  Make sure to have your large trees removed by a professional to prevent and damage to your property or surrounding property.
OUR SERVICES INCLUDE ALL TYPES AND SIZES OF TREES
We understand that your property is a big investment and we want our customers to know that we are there for them to help them accomplish the dreams that they may have for there property. We have access to all types and sizes of healthy hardy trees.  We Can help you decide on the best tree for specific areas in your yard.  Call us today for your free estimate.  403-452-8552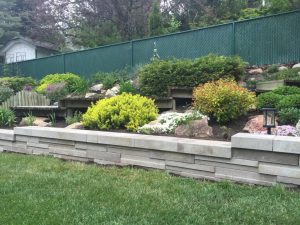 Key Benefits of the Service
Watering your lawn and is the key to preserving its lushness and beauty. The experts carefully design your sprinkler system to ensure maximum coverage to your lawn. Whether you are looking for a brand new irrigation system to maintain your lawn.
  Enhance your home with a beautiful garden
  Increase curb appeal and property value
 Aesthetic garden beauty that improves with age
  Professional service and the best warranty in the business.
Our landscape division has many years of experience in all phases of landscaping and our customer focused approach makes us the best landscaping company!
We have been designing and building landscapes in Calgary for over ten years. We have extensive experience and above all we are trustworthy.
Chinook Landscaping is dedicated to customer service and treating our customers right. You can count on us to provide you with the best products and the best service!