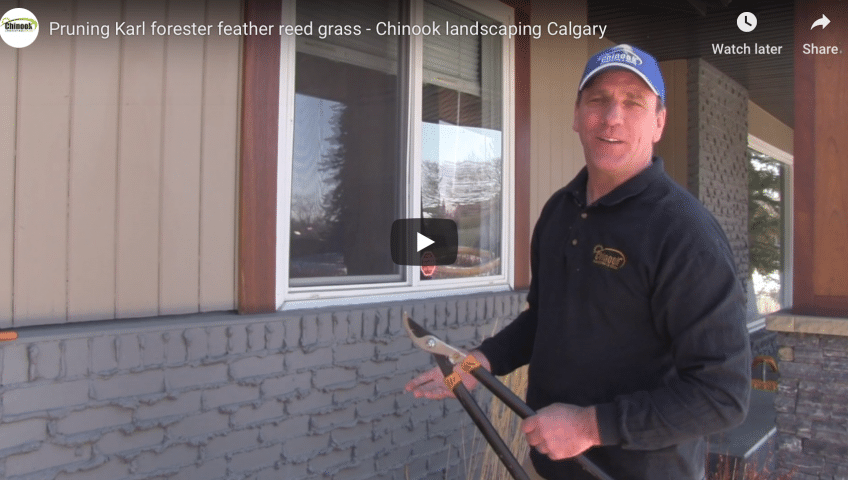 Karl Foerster Feather Reed Grass are a very attractive ornamental grass that grows very well in Calgary.  Pruning Karl foerster feather reed grass should be left until late spring.  The dead stalks are attractive and add interest to your landscape if left over winter time.  Karl foerster are very easy to prune, much easier in fact than most other shrubs.
How to prune a Karl Foerster
As we mentioned earlier it is best to leave your Karl foerster un pruned until late spring.  This will preserve the beautiful stalks over winter.  Pruning a Karl foerster feather reed grass is quick and easy and can be made even easier if you use a bunny cord or rope.  Simply tie the cord around the base of the Karl Foerster and then trim below it.  We recommend trimming about 6 inches up from the base of the grass.  When you are finished you should be left with a tidy bundle of stalks.  Discard these stalks in your composting bin and you are done.
There are many other ornamental grasses that are ideal for Calgary's climate.  To learn more about ornamental grasses visit Ornamental grasses ideal for Canadian Climates
Find out why we are landscaping Calgary specialists.  Give us a call to discuss your landscaping project.
Ph: 403-452-8552